We will be closed July 1, 2022 through July 10, 2022 reopening on July 11th for our July 4th Shut down. Thank You for your business. God Bless America .
Description
Cinnamon Raisin Biscuit Dough-12 round biscuits, ready to bake one or all. Nothing like juicy raisins and that yummy cinnamon throughout, add a little icing and a dream in your mouth! No Egg, No Dairy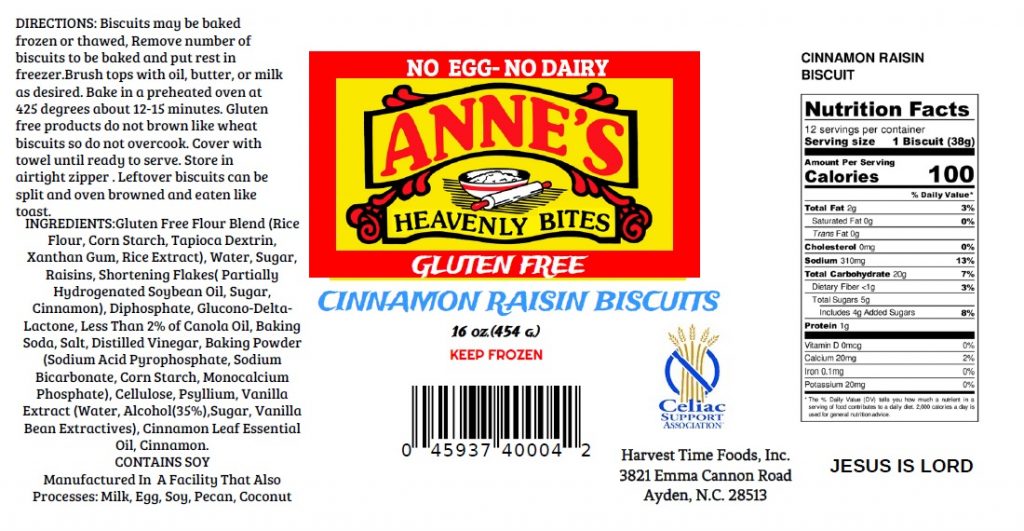 *Nutrition label subject to change. Always check product label upon receipt.